Burrswood, Groombridge – Bottom Lake
This water is set in the beautiful Burrswood Estate. With around 26 pegs, this venue has Skimmers, Bream, Roach,  Perch, Crucian, Common and Mirror Carp.  The lake has abundant wildlife with Kingfishers and Herons being regular visitors.  Water features have gathered in most swims. Present tactics being pole and waggler fishing close to lilies and shrubs or in open water.
Regular club matches are held at this venue, so view the results for updates.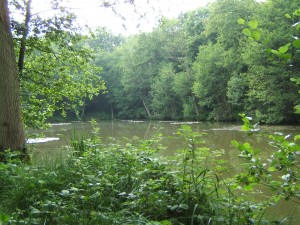 Burrswood, Groombridge – Top Lake
The smaller of the two lakes, this lake has plenty of features.   Carp and Tench are found along with Skimmers, Rudd, Perch & Roach. A very tranquil setting at the top of the estate with pleasant views.
Trevor's Lake, Groombridge
With kind permission of the owners, DAAC members are able to fish this lake in Groombridge, the only condition is they must phone Peter Holt the owners to indicate which day they wish to fish, and when they will be there.  Members can find details of the number to phone in the Member Area. The lake contains common, and mirror carp, some approaching double figures, together with some perch. The lake provides an ideal setting for a quiet days fishing and is ideal for the novice angler, as catching can be pretty much guaranteed !!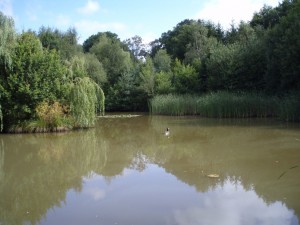 Ticehurst House, Ticehurst – Main Pond
The Main Pond can be found close and to the rear to Ticehurst House.  It holds Roach, Rudd, Perch,Tench, Carp to 20lb+ and a few Pike.  Idyllic for a quiet days fishing.
Ticehurst House, Ticehurst – Small Pond
The Small Pond is situated in a wooded setting in the grounds of Ticehurst House.  It holds most of the species found in the Main Pond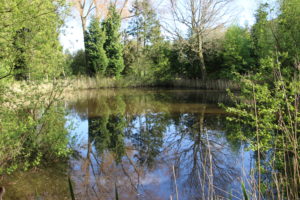 Weir Wood Reservoir, Forest Row
DAAC has an arrangement whereby club members are able to coarse fish half a mile of the North bank and half a mile of the South bank from the dam wall on production of their club card at the fishing lodge prior to fishing.
Other than your subscription no further charges are due, unless you wish to night fish, a £10.00 fee is then payable.
Members are able to take an accompanied guest for whom a day ticket at £10.00 is available from the fishing lodge.  An additional payment of £15.00 is required should the guest wish to night fish with the member.
Boats are available at £30.00 a day (2 members or 1 member and guest)
Members can be ferried from the South Bank to the North Bank for a fee of £5.00 per person.
Keep nets allowed but no Carp caught are to be kept in them.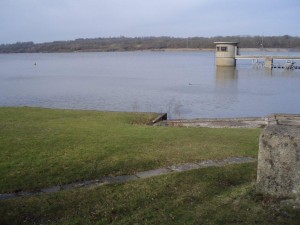 Renhurst Farm, Mark Cross
This small lake is situated in a copse close to Renhurst Farm.  The lake is reasonably new to the DAAC but is believed to hold Rudd, Tench and Carp.