Welcome to the Dorset Arms Angling Club's website.  The DAAC offers what are probably the lowest angling club subscriptions in the area and there is no joining fee.  New members are always welcome so why not join now.
We offer anglers excellent opportunities to target many different species from our stretches of Rivers, Streams and Stillwaters. A friendly, local fishing club offering River and Stillwater fishing in the East Sussex, W Sussex & Kent areas.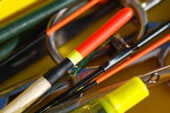 Apart from great sport, all  of our venues are in quiet and beautiful settings offering  plentiful wildlife.
Our brochure can be viewed following the link brochure front page 2017 and then clicking on the image of the brochure, this will bring up the brochure as a pdf file.
Should you need further information see the following pages of this website  or email : info@dorsetarmsangling.co.uk